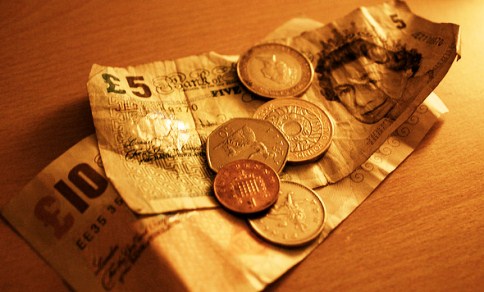 While some would argue today's world is far too commercialised, many households continue to struggle to make ends meet on a weekly or monthly basis.
Many economists believe that the challenges posed by sluggish real wage growth and rising inflation will also be exacerbated by the coronavirus.
This is creating a scenario where many households have to seek out additional income from home.
Fortunately, there are plenty of options available in the digital age. But which of these are the best and most accessible?
1. For Those Who Aren't Tech Savvy – Childminding and Dog Walking
If you aren't particularly tech savvy and confident about generating income online, you could look to offer a corporeal service that's likely to be in demand amongst citizens.
An increasingly popular option exists in the form of dog walking, with elderly residents or young professionals regularly in need of someone to take care of their dogs during the daytime or early evening hours.
You can even extend this service to become a dog-sitter, charging either an hourly rate or fixed fee for your time.
If you have a nurturing outlook and mindset, you could also look to make money as a childminder.
This typically commands a competitive hourly rate, while you can usually combine this easily with a 9-5 job as the demand for this service is at its highest in the evening.
2. For the Tech Savvy – Blog or Trade Forex
If you are comfortable online, blogging may be a particularly convenient way of generating income.
While this may not be as lucrative as it was during the halcyon days of the noughties, it remains a viable option that can be monetised through the sale of targeted ad space or high quality guest posts.
For those of you with a desire to earn passive income and understanding of the world's financial markets, you could also look to trade forex and international currencies as derivative assets.
You can access such assets seamlessly through a web trading platform, while utilising a demo account to hone your skills and strategies in a simulated and real-time environment.
3. For the Entrepreneurial – Starting an Online Business
If you're comfortable online and have an entrepreneurial mindset, you could also combine these two factors by launching a digital business.
Of course, an online business also has the benefit of boasting relatively low startup costs, and being able to minimise overheads makes it easy to start recording a viable profit early on.
The nature of your online business can vary depending on your precise experience or skill sets, but the key is to target a particular expertise or passion that affords you a competitive edge over your rivals.
Just remember to plan your business venture in detail from the outset, while seeking out ways of minimising long-term debts.