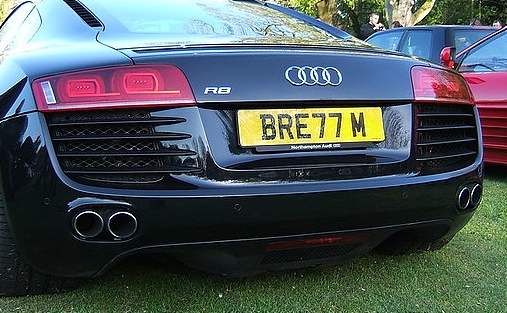 A great private plate can be a fantastic thing on your car.
Here are some reasons for this.
1. Personalized Number Plates Provide the Ultimate Personalization
The reason why they are called personalized plates is because that is exactly what they are.
Your initials, names, or your job can be represented by the alphanumeric set.
There are many different ways that letters can be switched with numbers, such as 5 for A, 4 for E, 10 for Z, etc.
That alone provides you with thousands of different options for having your name displayed on a custom plate.
Say your parents named you Peter, just like thousands of other individuals.
You can set yourself and your car apart from the rest by having your very own number plate made.
You could go for "PET 3R" or "P3 TER" or whatever other allowable combination that you can come up with.
When it comes to personalizing your plate, the bottom line is, it is possible to be as creative as you can be according to New Reg.
The way you define "personalized" is totally up to you.
In addition to your name, you can add something about your job, your hobbies, or your kids.
Are you not sure what options are allowed for registering a custom number plate?
If so, our useful guide is here for you.
2. It Is Completely Yours
Since they are license plates, they must be unique.
However, why not take it up a notch to make it even more creative and unique?
A statement plate, unlike any other, is yours for you to keep for as long as you like.
3. It Is An Investment
Many custom plates are considered to be valuable investments.
If you purchase a number plate that is highly sought-after, over time its value will appreciate.
A good example of this is the "F1" number plate owned by Afzal Kahn. Back in 2008, he purchased it for £440,000.
That is a lot already right? However, in April of this year, it had a shocking listing price of £12,250,270.83.
The "F1" plate's value has multiplied nearly 28 times to reach its current value.
That should tell you just how incredible the appreciation rate on custom plates can be.
4. It Sets Your Car Apart
If you read through a custom number plates list, you will see what I am talking about.
Some of these are absolutely hilarious. Then there are others that will make you think, "Why didn't I think of that?"
Consider this. The most popular model of car in the UK is the Ford Fiesta. In 1017 it had over 94,500 new sales.
That trend continued into 2019, with October alone having more than 5,500 new registrations for the model.
So, if you own a Fiesta, you will be sharing the roads with thousands of other Ford Fiesta.
A personalized license plate is the only real way you can set your car apart.
So it doesn't matter how common your car's model and make is, having a custom plate will make it stand apart from the rest.
5. It Gives You Car More Meaning
Does your vehicle hold any sentimental or special value? If so, a personalized plate can be used to reflect that meaning.
There are other reasons for custom plates than just show. They also can represent meanings that are only understood by you. They provide more value, whether financial or personal, to the vehicle they are attached to.
6. It Can Be Used as a Type of Branding
There are 5.7 million SMEs (or small to medium enterprises) in the UK.
If you are the owner of one of those businesses, then you already know how fierce the competition can be.
With this type of market, you are willing to do anything you can to spread the word about your business.
Consider making a big statement with your vehicle by turning it into a branding tool.
In addition to vehicle wraps, you also can have a custom plate made that is a reflection of your brand.
7. Keep The Age Of Your Car A Secret
Over the years you have taken very good care of your car but would still like to keep the age of it a secret.
For this situation, you can get a dateless personalized plate.
(Image under creative commons licence by The Plate Market)