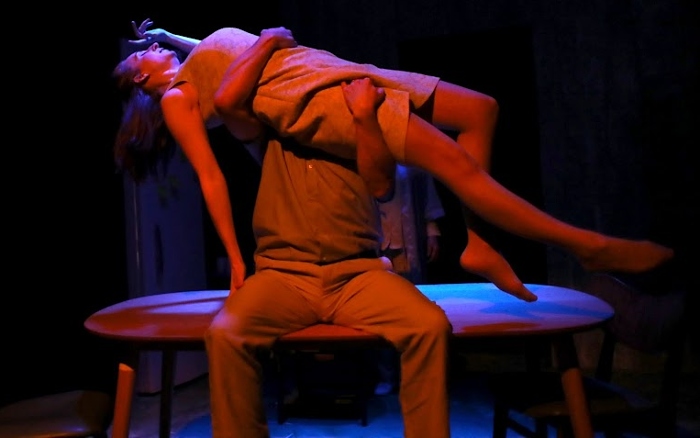 Love Song written by Abi Morgan, directed by Gordon Hamlin is the latest production by Nantwich Players, writes Claire Faulkner.
It is a beautifully poignant story showing the relationship of a couple spanning over 40 years, sharing the ups and downs as well as the beginning and ending.
Two versions of the same couple appear on stage Margaret / Maggie and William / Bill who interact with each other.
Their stories and memories combine and melt together to form their love story.
The play is deeply moving and covers themes of falling in love, the passing of time, love and grief.
It was exceptionally well produced. The cast were outstanding.
Margaret was played by Sian Weedon, William was played by Jake Taylor.
Helen Gresty was Maggie and David Bryan was Billy. All gave strong and emotional performances.
I found this to be a clever and expressive piece of theatre.
The use of physical movement adds a dream like quality and highlights both the sensitivity and sadness of the characters journeys.
Projected images are also used representing legacy and the passing of time. It was a truly remarkable production.
Love Song is running at The Players Theatre until February 12.
I enjoyed watching it and I hope you do too.