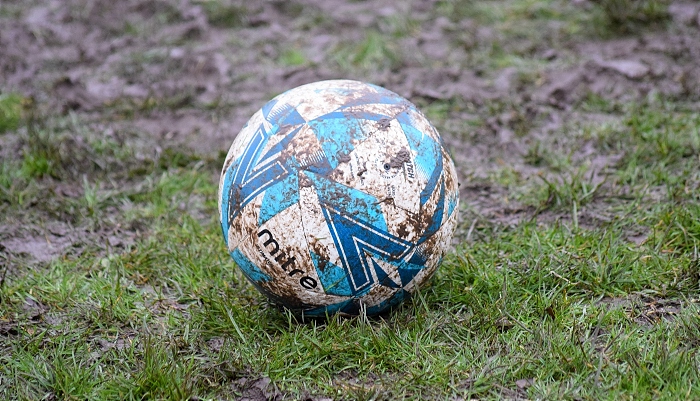 Faddiley have resigned from The Crewe Regional Sunday League with immediate effect.
Faddiley were the longest serving team in the league but have had difficulties all season raising a side and have failed to fulfil several fixtures.
They still had 11 League games remaining.
Elsewhere in the Premier Division, Willaston White Star beat NHB 3-1.
The Star took a while to break down the visitors, but Lukasz Synowicz netted after 30 minutes, and converted a penalty soon after.
A Graham Wilbur penalty on the hour gave NHB some hope, but Synowicz completed his hat trick in the closing minutes to seal the victory for the Star.
Goals from Ollie Moore and Ryan Moss gave Talbot a 0-2 win at Raven Salvador.
George & Dragon beat Broadhurst FC thanks to goals from Jordan Johnson, Ben Brown and Joe Duckworth.
The result means that George & Dragon still have a 100% record in the league, with eight wins out of eight.
In Division One, White Horse's new signing Kayode Damali had a debut to remember as he scored six times in an 11-0 win over Ruskin Park.
Shaun Simcock netted three, with further goals coming from Louis Everall and Lewis Allen.
Princes Feathers could only field nine men against high flying Audlem but put up a plucky display in losing 1-3.
Home Secretary Dave Larkin expressed his admiration for the effort and application his players showed in the battling performance.
His son, Lewis, netted for Princes Feathers, with Ross Henderson and Ben Walker (2) on target for the visitors.
The victory moves Audlem back into top spot in the League table, but second placed Cooper Buckley have two games in hand.
JS Bailey raced into a 0-2 lead against Nantwich Pirates with goals from Toby Dickson and Jay Morris, but Pirates steadied the ship and came back to win 4-2, with goals from Joey Hilton (2), Jay Brown and Johnny Parkes.
Two games in the Division One Cup were played.
The game between Winsford Over and Leighton FC was switched to the King George Playing Fields due to pitch availability issues at Knights Grange, but Winsford were untroubled and ran out 5-1 winners.
Tom Stanton is having a splendid goal scoring season and he netted all five for the Winsford outfit, with Connor Edwards replying for Leighton FC.
In the other Cup fixture, Sandbach Town and C & N Utd. drew 1-1.
Sandbach took the lead with a Liam Kettle goal, but Mark Tinsley equalised to take the game into a penalty shoot- out, which Sandbach eventually won 11-10, with each side taking 13 penalties.
In the Crewe FA Sunday Cup semi-final, Betley beat Cheshire Cheese 2-0.
Betley had the advantage of the wind in the first half and led 2-0 at half time with goals from Lee Smith and Tom Redman.
Betley will now meet Cooper Buckley in the final.