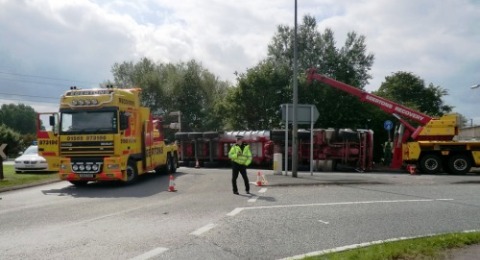 Breaking news…
Drivers are being warned of long delays after a lorry accident on the A500/A51 roundabout near Reaseheath College, Nantwich.
The incident is ongoing and police and highways officers have closed off the roundabout in all directions as well as Barony Road into Nantwich.
A police spokeswoman confirmed the lorry overturned and crashed into a lamp-post before spilling its load of grit across the carriageway.
The accident happened at about 10.30am this morning and motorists are being urged to avoid the area.
*Contact Nantwichnews if you saw the accident or have any pictures. Updates to follow…