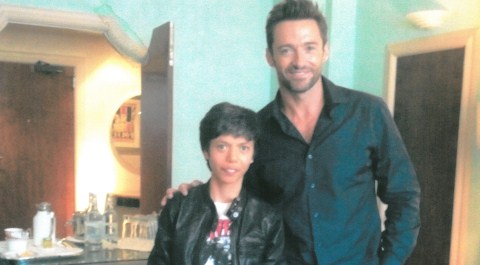 A Nantwich student was left star-struck when she met up with a Hollywood actor in London.
Alice Thompson, 21, was given the chance to meet Australian actor Hugh Jackman and see the film premiere of his latest movie Real Steel at the Empire Leicester Square.
Alice, who studies at South Cheshire College, was given the once-in-a-lifetime opportunity after making the highest successful bid in an auction to receive a voice phone message from Hugh.
She was asked to provide the text she wanted to receive in the voice message but Hugh went the extra mile by inviting her to meet him when he was in London.
So she travelled from her home in Nantwich to meet up with Hugh at plush Claridge's Hotel.
Alice said, an Entry Level Art and Design student, said: "I'm a huge Hugh Jackman fan. I've watched most of his movies and follow him on Twitter.
"I thought his new movie was fantastic. I would love to meet him again one day as he was so nice."