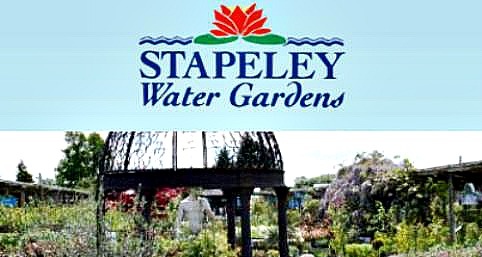 A cloud is hanging over the future of Stapeley Water Gardens in Nantwich, according to reports.
Dozens of staff  at the London Road site are now fearing for their jobs after entering a 30-day consultation period with bosses.
A spokeswoman at the centre told Nantwichnews today discussions are underway to "find ways to mitigate or avoid redundancies."
"Unfortunately due to a difficult trading year and complications with site developments, a 30-day consultation process has now begun regarding the future of the Garden Centre," she said.
"The consultation process is a legal process which gives the company and staff time to discuss proposals and if possible find ways to mitigate or avoid redundancies.
"Until this consultation has ended we will not be in a position to comment further."
The angling centre would continue trading as normal, she added.
There have been plans in the pipeline for four years to build 150 homes at the site and move the garden centre to a new plot several hundred yards to the west.
The garden centre will not be staging its annual visit by Santa  and has 'apologised' on its website for the site looking 'a little rundown.'
There are rumours among workers that the site is to be sold off to a rival company such as Dobbies, but nothing has been confirmed.
Palms Tropical Oasis, based on the same site closed in August after a 12-month stay of execution.
Local Stapeley and Nantwich Town Cllr Andrew Martin said it was "sad" to see a key tourist attraction in its current, rundown state.
"With the site being privately owned, there's not a great deal the council could do to help out," he added.
(pic courtesy of www.stapeleywg.com)