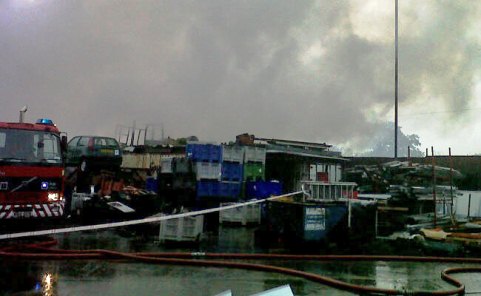 The cause of a huge fire at a Nantwich scrap metal yard which brought large parts of the town to a standstill, remains a mystery.
Cheshire Fire and Rescue investigators have completed a six-week probe into the blaze at Garratt's Metals, on Alvaston Business Park.
And they told Nantwichnews that they cannot pinpoint a cause and that it will remain "unknown."
"All avenues have been investigated," said a spokesman, who added the inquiry is now complete.
The fire, which happened on October 7, forced all major roads around the site to be closed because of plumes of smoke.
That included the Nantwich bypass between Reaseheath and Sainsbury's roundabouts, as well as parts of the A530 and A500.
Drivers were also warned to keep windows closed  to prevent fumes being inhaled.
No one was injured in the incident.