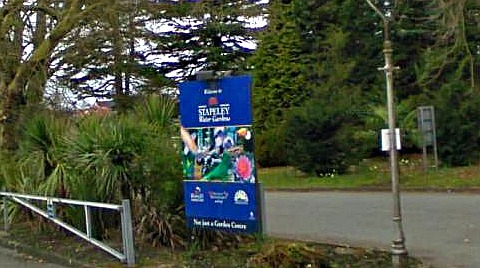 Stapeley Water Gardens in Nantwich is to close for good after Christmas with the loss of dozens of jobs, it was announced today.
The London Road attraction, which has been pulling in visitors for 45 years, will cease trading in the New Year.
The decision to pull the plug was made after a 30-day consultation process with members of staff came to an end last week.
A spokeswoman for the centre told Nantwichnews: "The collective consultation process  which commenced on October 21 has now been completed in line with the legal requirement for a minimum of 30 days.
"Stapeley Water Gardens are now required to enter into individual consultation meetings with all relevant members of staff.
"It is our intention for the Garden Centre not to be trading in the New Year.
"We will however be open every day this year except Christmas Day with many reductions and one off clearance prices.
"The Angling Centre will continue trading as normal."
For many, the news will not come as a surprise as the centre has been left to deterioate for some time.
Plans to build 150 homes at the site and move the garden centre further west towards Audlem Road have been in progress for four years.
In August, the centre closed its Palms Tropical Oasis, which housed a range of exotic creatures, to the public after a 12-month stay of execution.
Nantwich Town and Cheshire East Cllr Andrew Martin, who represents Stapeley, called it "very sad news".
*Do you work there?  What's your reaction? Post your comments here or email in to Nantwichnews at [email protected]