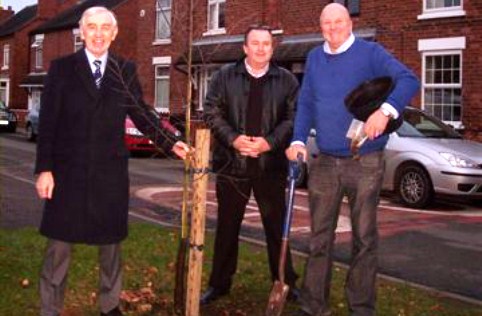 A Willaston councillor has welcomed new tree planting by local developers in the Nantwich village.
Cheshire East Cllr Brian Silvester helped Kirk and James Shenton to plant the three trees alongside Wistaston Road.
He said "I am very grateful to Kirk and James, who have recently built two houses in the village, for removing three trees that died following the harsh conditions of last winter and for  donating and planting replacement trees.
"Thanks are also due to parish councillor Mick Crimes for arranging the donation.
"Local councils have very tight finances at the moment and it is very pleasing that the local green environment can be improved in this way at no cost to the local council taxpayers.
"I hope the trees flourish and are  a feature in the landscape for many years to come."