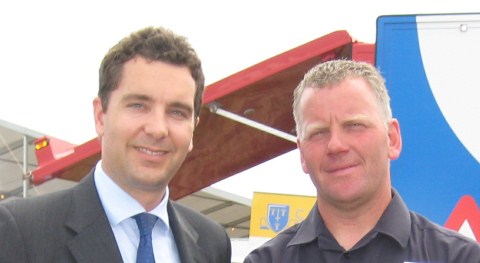 More lives are being saved in and around Nantwich after a campaign to improve ambulance response times in the town.
Latest figures show 80% of category A calls are being reached within the eight-minute later – up from just 55% 18 months ago.
It follows a campaign to reinstate the blue flashing lights for the town's Community First Responder, Gavin Palin.
It also resulted in a dedicated paramedic vehicle for the town and a full review of the location of rapid response vehicles in the Nantwich area.
As a result, response times for the CW5 postcode are now above the national average of 75%.
Local MP Edward Timpson, who helped lead the campaign, said: "We fought long and hard for the blue light, so to have these statistics showing an upward trend are really pleasing.
"I hope we can continue to build on this in the future and I will be monitoring the situation with North West Ambulance Service closely to ensure response times don't begin to slip back."
Gavin Palin added: "I am very pleased response times to life-threatening calls are the best I have ever known them to be. This shows that all the hard work and support that the people of Nantwich put in was well worth it."
The latest meeting with the North West Ambulance Service, the local Primary Care Trust and Nantwich Town Council in Nantwich last Friday confirmed the latest results.