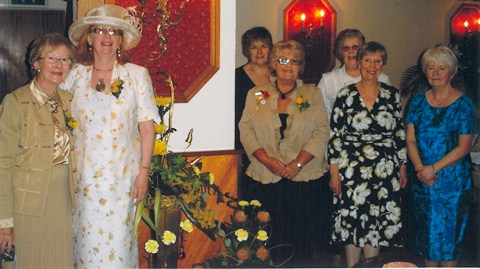 Wistaston and District Flower Club has celebrated its 50th anniversary.
Members held a lunch at The Hunters Lodge Hotel in Crewe with guest Wendy Davis, chairman of National Association of Flower Arrangement Societies (NAFAS).
Sheila Holland, president of Mercia & North Wales area, was also a guest.
Flower table arrangements were by Catherine Scales and Judy Gratton, and a floor-standing arrangement by Brian Spencer decorated the room.
Wistaston Flower Club chairwoman Olive Williams said: "Our club has flourished over the past 50 years by the dedication and hard work given by all committee members past and present.
"We are extremely proud to be a thriving club, providing entertainment, enjoyment and camaraderie and in the finest tradition uphold our motto."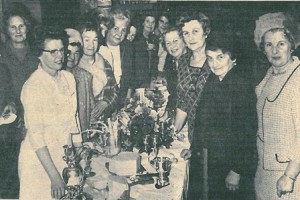 The club was formed by Elsie Gibbons in1961, just two years after the national society was originated.
By 1962 the club had 86 members and this has increased to 130 in 2011.
And two current members, Margaret Cope and Christine Harper, were among the original to join the club in 1962.
"Many charities have benefited from our fund-raising events and the committee wishes this to continue," said Mrs Williams.
"We have participated in local church Flower Festivals together with Chirk Castle, Lichfield and Chester Cathedrals.
"All the special anniversaries of the club have been celebrated in style as our photographic record shows."
(PIC: Club lunch back in 1968)