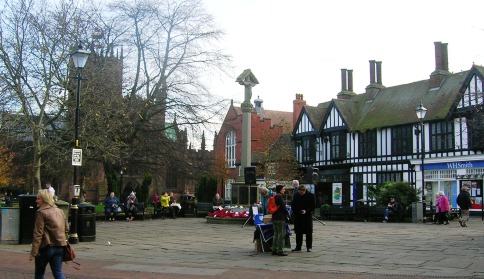 Christmas shoppers in Nantwich will be entertained by live music on the next two Saturdays in the town square.
The Co-Op Youth Wind Band will be performing in the square this Saturday December 17 from 10am to 2pm.
Shoppers and visitors will be able to enjoy a local band which will be heading for the School Proms at The Albert Hall.
A week later on Saturday December 24, the Salvation Army will be playing music in the square from 10am to 4pm for those rushing to complete last minute shopping.
Meanwhile, dance fans can also take advantage of new classes in Nantwich.
Street, Bollywood and African dance classes are being held on Monday evenings in Mill Forge, Church Minshull, Nantwich, from 7pm-8pm. Participants can learn Bollywood, Street, Locking popping, African and others. Classes are £5.
Learn to Dance is also being staged on Tuesdays at Nantwich Civic Hall, featuring Salsa, Ballroom, Hip Hop, Tango and Jive.
Classes run 7.45pm to 11pm, £7 (£5) + £1 membership fee first session, or prepay six classes for £21 advance.
For more details visit www.whatson.cheshireeast.gov.uk