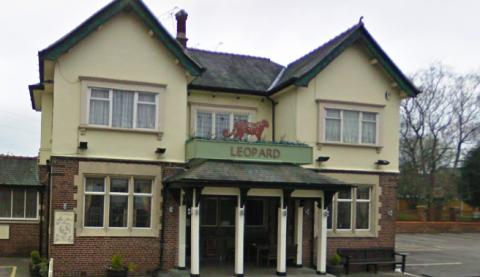 Exclusive
The Leopard pub in Nantwich has been bought by Shropshire-based Joules brewery in a deal worth over £1 million.
The London Road venue is one of three sites acquired by the Market Drayton company as part of a deal with Punch Taverns.
And Joules director Steve Nuttall believes the site, which was up for sale on its own for £400,000, could become the best of their 20 brewery tap houses.
Steve told Nantwichnews: "The Leopard is a very high quality building and is perfect for our brand, a great area where we think the locals will welcome a local brewery flagship.
"We have done a deal this time round for a site in Nantwich which has long been a strategic goal of ours. We're really pleased with this deal."
It's believed at least six or seven buyers had also put in offers, with half over the bids more than the asking price.
Steve said there will be no drastic changes in the short term but that Joules would be putting their "stamp" on it.
"It will become a tap house but will take quite some time," he added.
"We will work out over the course of the next six months what changes we will make.
"It's a really high quality Edwardian pub that was built with real care, you can see that in the quality of the design.
"We will be putting our stamp on it, with wood paneling, leather upholstery, flagstone floors and so on."
However, he said it's unlikely the building would be extended and was certain the beer garden, play area and car park would be retained.
"The garden at the back is lovely, there are not very many pubs in Nantwich with a space like that," Steve added.
"From our point of view we hope to offer something of really high quality. It has to be exceptionally good, and if it doesn't do that then we have failed."