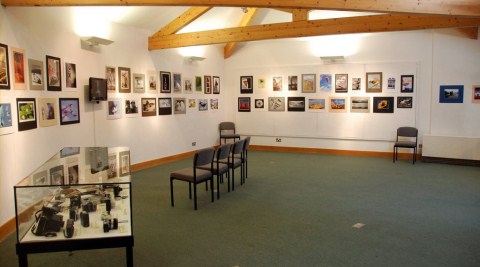 Nantwich Museum is to host a varied programme of exhibitions in 2012.
And it kicks off on January 14 in the Millennium Gallery with the art of Nantwich Camera Club featured in an exhibition.
That will be followed by exhibitions featuring the art of Dorothy Bradford, Nicholas Ferenczy – whose exhibition of watercolours and digital art prints in the Community Gallery ends on January 14 – and The Wrenbury Art Group.
The history of the town will be part of a major exhibition celebrating the Queen's Diamond Jubilee entitled "Nantwich Life under the two Elizabeths."
This will begin on Saturday June 2 and will extend to the Community Gallery of the Museum.
In the Community Gallery an exhibition commemorating the Civil War "Battle of Nantwich" will begin on Tuesday January 17 and include special events to celebrate Holly Holy Day on January 21.
It will be followed by exhibitions featuring The Oddfellows Society, the Rotary children's art exhibition, Colleen Parker and The Breakaway Textile Group.
Entrance to the museum is free, but small charges are made for some events.
For details contact Nantwich Museum [email protected] call 01270 627104, visit www.nantwichmuseum.org.uk