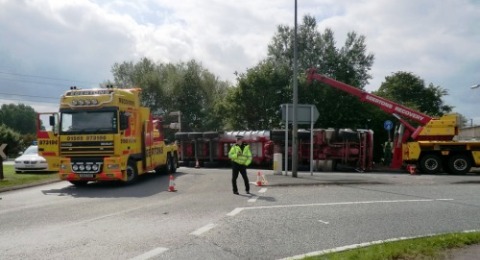 Residents living along a notorious stretch of the A51 in Nantwich have won a battle to reduce its speed limit to 30mph.
Families have fought for 13 years to restrict the speed along the road near Reaseheath College.
Now, with the help of Bunbury ward Cllr Michael Jones, their campaign has convinced Cheshire East to impose new speed limits between Reaseheath roundabout and the junction with Wettenhall Road.
Cllr Jones told Nantwichnews those restrictions should be in place as early as next month.
He said: "Residents have been working for 13 years to get this achieved.
"There was a major lorry incident there last year and a near fatality two weeks ago. As a 60mph stretch, it's very dangerous and this is a welcome result.
"I wanted to get involved to help out, but the residents have won this battle."
Campaigner Fiona Swain has been writing to MPs, councillors, highways and the police for years highlighting the dangers of the route.
She also gathered signatures at various points, but said it was the involvement of Cllr Jones which made the difference.
"The speed of the vehicles is ridiculous and many lorries and cars don't stop for the red light at the crossing," she told the Chronicle.
"There are students and many young families in this area – hopefully this speed limit will make us all a little bit safer."
(PIC: A serious lorry accident at Reaseheath roundabout in November 2011)