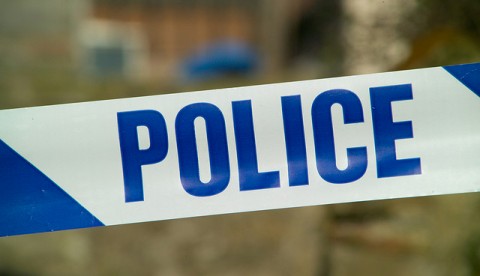 Police are hunting two men who attacked and tried to rob a taxi driver who picked them up in Nantwich.
The Cars R Us driver was choked, hit and almost bitten in the face during the assault after the pick up on Wall Fields Road, Nantwich.
They became violent during the journey to Macclesfield, attempting to steal his money belt.
Det Con Ali Greenwood said: "The first attack occurred as they approached Arclid crossroads on the A50.
"One of the men in the back of the car tried to choke the driver. As a result the car stopped at the crossroads.
"The same passenger then attacked the driver again when stopped at Berwick Close, in Macclesfield by hitting him, climbing into the front seat and trying to bite him on the face.
"He then tried to grab the driver′s money belt around his waist."
The incident happened after the victim picked them up at about 5.30am in his liveried blue Ford Mondeo Estate on January 29.
"We′re especially keen to speak to a female dog walker who walked past the car at the time of the second attack which would have been around 6am to 6.30am.
"She would have been alerted to the car as its horn was blaring as the driver fought off his attacker."
The second man stopped the attack as they climbed out and the driver was able to reverse at speed and escape.
The main attacker was white, about 19, slim ans about 5ft10in. He had dark blond to brown hair, wore a light grey hoodie with the hood up and dark bottoms.
The second man was white, about 30, slim, around 5ft 8in. He had blondish cropped hair and a tattoo on his right arm or elbow. He was wearing a white t-shirt and jeans.
Anyone with information should contact DC Ali Greenwood at Macclesfield CID on 101 quoting incident number 230 of 29.01.2012. Alternatively, information can be given anonymously on the Crimestoppers number 0800 555 111.
(PIC: by Freefotouk)