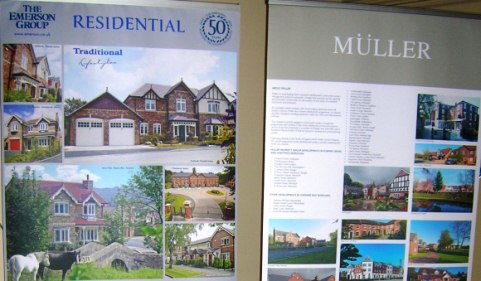 Scores of residents attended exhibitions in Nantwich to study plans for a controversial housing development in Stapeley.
Many people are objecting to the Muller and Jones Homes proposal for 600 new homes and a village centre in an ambitious "Nantwich South" development.
Bosses of the property developers hoped to convince doubters at exhibitions at Nantwich Methodist Church and Pear Tree Primary School.
They were quizzed by residents on a series of issues such as loss of farmland, how roads would cope with increased traffic, and how full schools in Nantwich would cater for more children.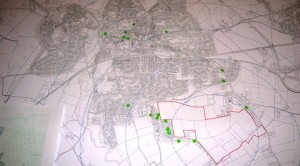 Developers hinted that facilitites like a new school, doctor's surgery and post office could be part of the development if it was clear existing ones would not cope with hundreds more families in the area.
Meanwhile, MP Edward Timpson highlighted the "Protect Stapeley" campaign with Deputy Prime Minister Nick Clegg.
He urged Mr Clegg to "give heart to Protect Stapeley which is rightly campaigning against a plan for 1,500 homes, largely on green-belt land, without any obvious concern for the unacceptable pressure it will put on local services and infrastructure."
A spokeswoman for Mr Timpson said he raised the issue after receiving an email highlighting residents' concerns from local campaigner Adele West.
Residents are also being encouraged to have their say by posting comments on a website set up specifically for the public consultation.
Visit www.nantwichsouth.com