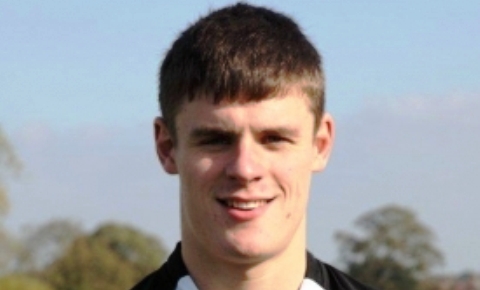 By Ashley Houghton
Popular Nantwich Town reserve goalkeeper Ben Chapman has signed for Leek Town.
Chapman (pictured) said he was "sad" to be leaving after three good seasons at the Weaver Stadium.
He said: "I have had some very happy times here and the supporters and people at the club have been terrific.
"However, my opportunities in the first team have been limited as Jonny Brain is a terrific, experienced keeper.
"I enjoyed my time out on loan at Leek previously and now the opportunity to join them permanently has come up, it's a move I need to make at this stage in my career, as I need to be playing regularly so that I can hopefully improve my game further.
"I would like to thank everybody for all they have done for me at the club and hopefully one day I can return.
"But in the meantime I am excited and looking forward to playing my part in hopefully helping Leek to finish the season successfully."
Dabbers boss Jimmy Quinn said: "Ben is a great lad with a wonderful attitude but he needs to be playing every week if he is to realise his potential, something that we can't offer him at present.
"We wish him well for the future at Leek and look forward to seeing him develop into a very good goalkeeper.
"On behalf of everyone at the club I would like to thank him for the contribution he has made."
Ben should make his permanent debut for his new side in their home game tonight (March 6) against Rommulus.
(pic courtesy of Nantwich Town FC)