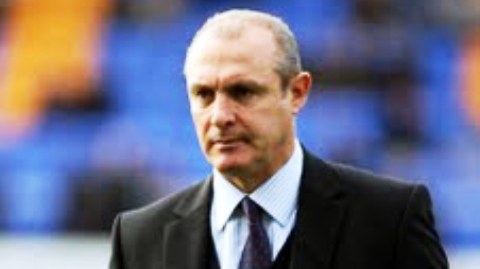 By Ashley Houghton
Nantwich Town travel to Matlock Town in a mid-table clash in the Evo-Stik Premier Division.
Jimmy Quinn's side will be looking to secure only their second 'double' of the season after beating the Gladiators 2-1 at the Weaver Stadium in October.
Dabbers' leading scorer Michael Lennon, who scored in each of the games against Matlock last season, is keen to add to his campaign tally of 15 goals.
And Matlock boss Mark Atkins has picked out "Lenny" as a main threat.
"Their strikers are a threat so we need to be mindful of that," he said.
"They're a difficult side to play against and dangerous up front but I feel it's all about how we play on the day. The match is very winnable for us."
Nantwich have lost just three times in their last 16 games, but a succession of draws has seen the Dabbers' play-off push de-railed.
The match will mark the anniversary of Quinn's appointment as Nantwich boss.
"While it was disappointing not to get a win last Saturday, I was very pleased with the football we played and the performances of many of our players," said Quinn.
"We are full of confidence at the moment and hopefully everyone can see we are still making progress.
"The quality of Andy White and Kaspar Hughes is making a difference and Zack is starting to fulfil the promise we always knew he had so we will continue with that.
"However, Matlock is a different game and it's a difficult place to go."
Nantwich will be without Chris Flynn and Rodney Jack, and there are doubts about Darren Moss who suffered a minor car accident yesterday (March 8).
Kick off tomorrow (March 10) is 3pm.