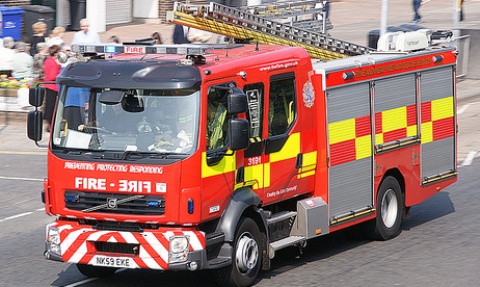 Fire crews spent 24 hours tackling a large barn blaze near Nantwich.
The fire started in a barn which contained 30 tonnes of hay bales, animal feed and farm machinery off the A49 Cholmondeley Road, in Cholmondeley, Nantwich.
Two hose reel water jets were used as crews allowed the hay and straw to burn with crews damping down the barn structure.
The incident started at around 2.45pm on Saturday March 10 and the fire was still going at 7am yesterday (Sunday March 11).
Crews from Malpas, Tarporley, Winsford and Chester attended with relief crews from Nantwich, Crewe and Sandbach.
They spent most of yesterday damping down hot spots before leaving at around 4.3opm. The cause is being investigated.
(pic by freefotouk)