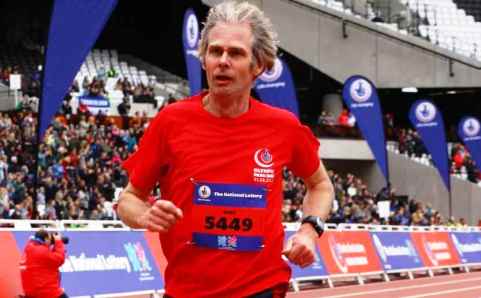 A South Cheshire runner finished 31st when he took part in the much publicised National Lottery Olympic Park Run.
Mike Hatton, a member of South Cheshire Harriers, was also first across the line in the aged 50-54 category, finishing the run in 28 minutes and 29 seconds.
Mike was one of 5,000 members of the public chosen at random from 43,000 entrants for the run.
It was staged to celebrate the build up to the 2012 Olympics by giving people the chance to be among the first to cross the finishing line at the Olympic Stadium.
People were picked from an online ballot for the five-mile run around the Olympic Park, passing iconic London 2012 venues before reaching the Olympic Stadium finish line.
The event, which was started by Princess Beatrice, aimed to celebrate the contribution of its players to London 2012 and British Sport.
"Participants of all ages and abilities from all over the UK, along with a host of celebrities and not to mention one Princess, experienced the thrill of Olympics and will now have a memory to last them a lifetime," said a spokesman.
It was Mike's second Olympic experience. Last year, he was invited to take part in the trial of the Olympic Marathon route.
Picture courtesy of www.nationallotteryrun.com