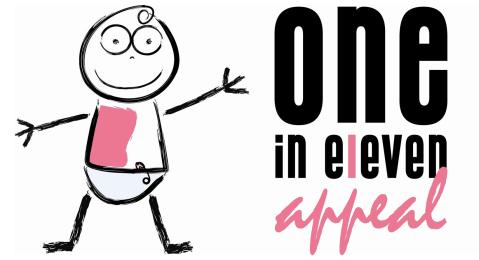 Nantwich families can enjoy some Easter fun while helping a £1m appeal to create a new neonatal unit for Cheshire babies.
RedShift Radio is organising an Easter Family Fun Day at the Nantwich Jazz Festival to support the Mid Cheshire Hospitals Charity One in Eleven Appeal.
The Crewe-based radio station has challenged schoolchildren to get creative in an Easter colouring competition, and they can bring their completed entries to the fun day to be in with a chance of a prize.
RedShift Radio has pledged its support to the One in Eleven Appeal, which aims to raise £1m over the next two years for a new neonatal intensive care unit at Leighton Hospital.
Liz Southall, co-founder of RedShift, said: "We will be supporting One in Eleven however we can over the next two years.
"It is a charity that will be close to people's hearts, as many will have needed the unit in their lives or will know somebody who has."
There will be an Easter egg hunt, face painting, street entertainment, youth performances and live music from Rachael Roberts, Katy Shotter and the Cavern Beatles on Monday from 10am, with appeal volunteers collecting donations and helping spread the word.
The Easter egg hunt will take place between 10am and 12pm.
Around 3,000 babies are born at Mid Cheshire Hospitals NHS Foundation Trust every year and one in eleven need additional support – ranging from a few hours of special care to a few weeks in an intensive care unit.
Through the appeal the Mid Cheshire Hospitals Charity hopes to enhance the neonatal unit with new equipment, modern facilities and more space and privacy for parents, providing some comfort at such an emotional time.
To find out more about the fun day visit www.redshiftradio.co.uk/announcements/nantwich-jazz
To get involved with the One in Eleven Appeal call fundraising manager Laura Bailey on 01270 273248 or email [email protected]