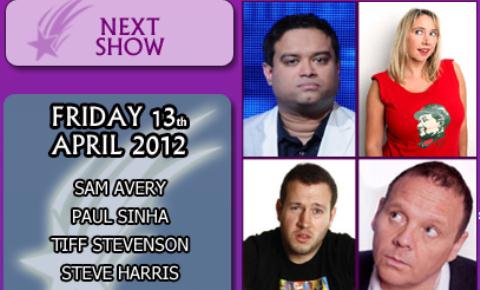 Paul Sinha stole the show in style when he battered the audience into submission at Nantwich Civic Hall's latest Very Best in Stand Up.
Sinha was the headline act in every way as he turned the mirror on himself (and a few idiotic audience members) to give a side-splitting performance.
And it was what the show needed after first two acts Steve Harris and Tiffany Stevenson gently teased but didn't really tantalise the sell-out crowd as hoped.
Whereas Stevenson, by her own admission, only managed to tap on the window in her set, Sinha really did blow the doors off and the audience away.
The openly gay comedian pulled no punches, from describing how he came out to his parents on the back of quitting a successful career as a doctor, to the hilarious observations about his neck from viewers on ITV's The Chase.
There was a brilliant flow to his set – high energy busts which he slowed down at the perfect moment to build the audience back up to his next punchline.
Liverpudlian comic Sam Avery made a fine debut in Nantwich as host and compere of the show.
Avery is a regular on the circuit and clearly enjoys the banter with the audience. He did a fine job warming the crowd up for each set.
First act was circuit veteran Harris, who had won the audience over by the end despite a sluggish start and one or two hesitant moments where punchlines fell flat.
Middle act Stevenson, another making her Nantwich debutant, struggled from the start to capture the audience.
There were some funny moments, such as the biscuit bits in the bra anecdote and the "seven stages of aging", but she failed to capitalise on these.
When a comedian starts to say negative things about his or her own performance during the set, you know it's not going down too well.
But as the nation commemorates the centenary of the Titanic, Sinha put in a captain's performance to rescue the comedy ship and send passengers home with a smile on their faces.