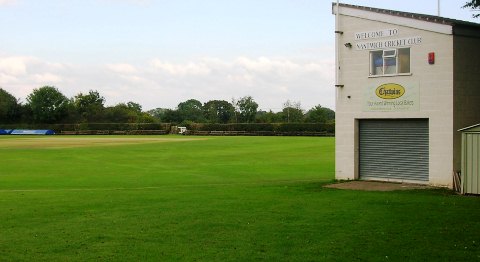 Former Nantwich CC star and New Zealand test all-rounder Lou Vincent could be squaring up to Nantwich this season.
Vincent, who starred at Whitehouse Lane in 2009 and helped Nantwich win the title for the first time in 2010, is to play for Oxton.
Oxton produced evidence that Vincent had lived in the UK for more than 210 days in each of the last four years in accordance with league playing regulations.
This means he is eligible to play as a UK resident without a special registration.
Vincent, who has not appeared in first-class cricket since his season with Lancashire in 2008, scored 2,141 runs and took 80 wickets in his two summers with Nantwich.
He will only be able to play for Oxton in the National knock – out and the ECB section of the T20 knock out if he can show that the majority of his income is derived from outside cricket.
Nantwich, who have not signed an overseas player this season, have registered former Oulton Park batsman Louis Bentley who has a full-time scholarship contract with Lancashire.
The Whitehouse Lane outfit begin the defence of their Cheshire County Premier League title this Saturday April 21 when they travel to face Didsbury.
Nantwich 2nds host Didsbury at home, while the 3rds welcome Oxton to Whitehouse Lane on Sunday April 22.