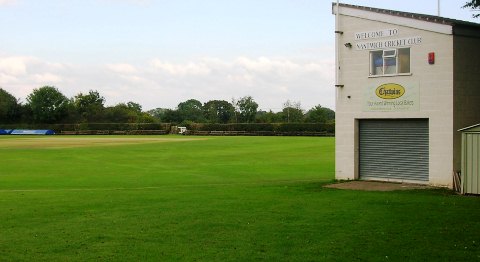 Nantwich CC 1sts kicked of the defence of their Cheshire County Premier crown with a heavy defeat away at Didsbury.
Nantwich's bowlers did a good job in restricting the hosts to 214 for 8 off the 55 overs.
But the batting order collapsed to 120 all out, as Didsbury bowler Jonathan Fawcett proved too hot to handle, skittling five wickets.
James Warrington was probably the pick of Nantwich attack. He notched 3 for 43 off 12 overs, which included the top three batsmen for just 32 runs between them.
Ray Doyle pitched in with two wickets, including Didsbury's top scorer Paul Slattery for 47.
Oliver Griffiths grabbed one and there were two run outs thanks to quick work by Jonny Kettle and Louis Bentley.
But Nantwich's bid to overhaul a tough but reachable target got off to a bad start with the loss of Chris Simpson and Bentley with just 16 runs on the board.
Kettle's 22 and support from Law (21) and Hunt (28) steadied the ship a little. But with the score at 83-4, Nantwich then lost three wickets for just four runs.
There was no back for Nantwich as Fawcett mopped up the tailend, with only Warrington (13 not out) shoing some resistance.
The 2nd team faired even worse, going down to a nine-wicket defeat to Didsbury at Whitehouse Lane.
But there was more joy for the 3rds, who secured a dramatic victory at home to Oxton when Chris McKeown smashed a six off the last ball in their 20-over clash.