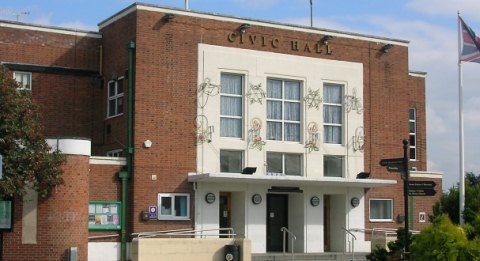 One of Nantwich's major assets is now under the ownership of the town council.
Nantwich Civic Hall will be managed and maintained by Nantwich Town Council after talks with Cheshire East Council concluded today.
The handover is part of Cheshire East's programme of transfer and devolution of assets and services.
Efforts are underway to phase in agreed transfers of other facilities such as Nantwich Market Hall and some of the town's allotment sites.
Nantwich town councillors also voted to take charge of the indoor and outdoor markets and the public toilets in the market, in Barony Park and on Snow Hill car park.
Cheshire East Cllr Rachel Bailey said: "We are pleased to note that Nantwich Town Council is taking a sensible, phased approach to the handover of assets and services.
"These are major buildings and features of the town and all handovers must be carefully handled.
"I am confident that Nantwich Civic Hall will be successfully managed by the town council and we believe it is best placed to run the facility for the benefit of the people of Nantwich."
Cllr Michael Jones, Conservative leader of Cheshire East, added: "This is great news for Nantwich.
"Cheshire East Council is mindful all town and parish councils need to be in a fit and proper position before they can hit the ground running with the transfer of assets and services and we continue to work positively with them."