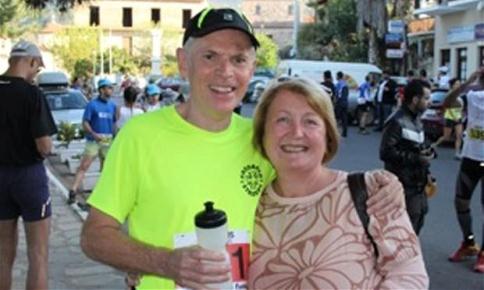 Rescue volunteers from Cheshire are ready to fly out to Greece and help in the hunt for missing marathon runner John Lawton.
The 62-year-old, from Alsager, has not been seen since Sunday April 8 when he disappeared while competing in the Taygetos Challenge 2012, near Kalamata.
His wife Lynda and son and daughter Steve and Sara have appealed for help, and Cheshire Search and Rescue (SAR) are ready to fly out and bolster the search effort.
Now the professional team of volunteers is launching an appeal to raise funds so 10 members and their specialist equipment can be sent to Greece.
Despite members being volunteers and having full time jobs, a team is ready to deploy immediately.
Team leader Jo McClure said: "We need to raise between £8,000 and £10,000.
"We have the full support of the Home Office and the Foreign Office, our national governing body the Association of Lowland Search and Rescue (ALSAR) and are in regular direct contact with the Hellenic Rescue Team.
"We just need some help to raise the cash to pay for flights, accommodation and food.
"It is critical for the search to continue that the public and businesses support us, no donation is too small.
"Within the current financial climate we understand that small amounts soon mount up and companies can also support us in other ways."
The team are being assisted by Anaesthesia Trauma and Critical Care (ATACC), whose director Dr Mark Forrest is also a medical director for Cheshire SAR.
ATACC trained the Greek Search and Rescue team medically, and has extensive experience providing emergency medical relief at disasters such as the Indonesian Tsunami.
To make a donation, visit www.cheshire-sarteam.org and see details below.
How to make a donation:
By phone, text CSAR01 and an amount between £1 and £10 to 70070, eg text CSAR01 £5 to 70070
By bank transfer, transfer a donation to our account, account name Cheshire Search and Rescue, payment reference John Lawton Appeal, sort code 01-09-17, account number 58558691
By credit card, visit everyclick.com and search for Cheshire Search and Rescue.