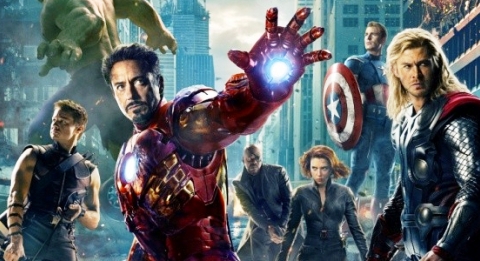 By Curtis Evans
Love them or hate them, Superhero films are a Hollywood staple not about to disappear anytime soon.
In fact as Avengers Assemble proves, they are only getting bigger.
But are they getting better? With a behemoth budget and an ensemble cast of some of the most high profile actors of the day, the film is hardly low on expectation.
Many of the strengths and weaknesses can be attributed to the ensemble cast.
With so many heavy hitters occupying the screen at the same time, it often feels stretched culminating in its overly long runtime of just over two hours.
The first half hour or so is filled with the expected introduction scenes, re-introducing each character to the audience – and of course the other characters – which eats in to any real plot time.
Where most Superhero films focus on a single protagonist, allowing them to better develop characters, Avengers understandably doesn't have time for this which results in a less human feel than the Avengers origin films (Iron Man, Thor, Captain America).
However what Avengers Assemble lacks in heart it makes up for in punch. The action sequences are far superior to most Superhero films, after all with Iron Man, Thor, Captain America and the Hulk often occupying the screen at the same time this is hardly a surprise.
The strong cast each play their part, the only question mark being over whether Scarlett Johansson was present for any other reason than to look good.
In short, Avengers Assemble is an entertaining blockbuster which does exactly what it says on the tin, whilst it lacks the darkness or heart of the (Nolan) Batman films, the action sequences are worth the entry price alone. There's just enough here to keep the whole family interested.
Avengers Assemble (12A)
Odeon, Crewe
Director: Joss Whedon
Starring: Robert Downey Jnr., Chris Evans, Scarlett Johansson
Runtime: 142 mins
Screening times here
Star Rating: ***