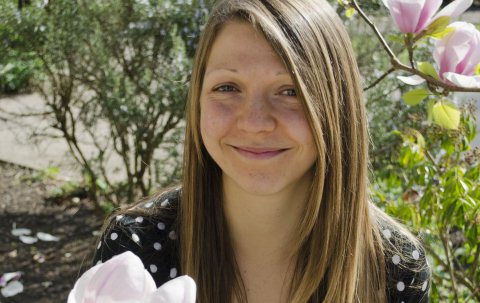 A gardener from Nantwich proved she is among the best in the country after coming fourth in a national competition.
Rhiannon Harris, 28, Reaseheath College and National Trust trainee, shone at the Institute of Horticulture's "Young Horticulturalist of the Year".
She scored highly but was pipped at the post at the Royal Botanical Gardens in Edinburgh where she competed against seven other regional winners in a ten round buzzer contest.
Rhiannon, on the National Trust Academy training programme, studies at Reaseheath for ten weeks a year.
She spends the rest of her time training at Chartwell, a National Trust property in Kent which was formerly home to Winston Churchill.
Rhiannon qualified for the national finals after winning the regional round for north west and Wales, held at Bridgemere Nursery and Garden World, Nantwich.
She said: "This was a completely new experience for me but one that I really enjoyed.
"I value working for the National Trust and the efforts it makes to preserve the nation's historic houses and gardens for the enjoyment of the public. My success was also due to the expertise and enthusiasm of my college lecturers."
Reaseheath course manager Chard Spicer said: "I am very proud of Rhiannon's achievements. She represented both Reaseheath College and the National Trust extremely wel."