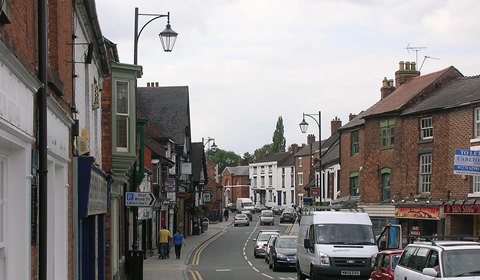 Two men were beaten up and one left unconscious in a serious assault near a Nantwich bar.
One of the victims was left with a fractured eye socket in the attack close to Nakatcha's on Welsh Row.
The two men, aged 29 and 30, were followed up Weaver Bank as they left Nakatcha by tbeir two attackers who launched the assault from behind.
The attackers then ran off down Welsh Row and up Waterlode at around 12.20am on Saturday (May 12).
The 29-year-old knocked unconscious is currently in Aintree Hospital, Liverpool, being treated for the fracture. His friend suffered cuts and bruising to his face but did not require hospital treatment.
One of the offenders is white, 6ft 1ins and of muscular build with tattooed arms.
He is in his 30s with dark hair, spiky at the front and top, shaven close at the sides which goes into a "V" at the back of the head.
He was wearing a white shirt with print on the front.
The second offender is also white, scruffy looking and muscular build, in his 30s, 6ft 1in with a chubby face and messy hair.
Anyone with information contact PC Matt Dutton on 101 quoting incident number 63 of 12 May 2012, or call Crimestoppers anonymously on 0800 555 111.