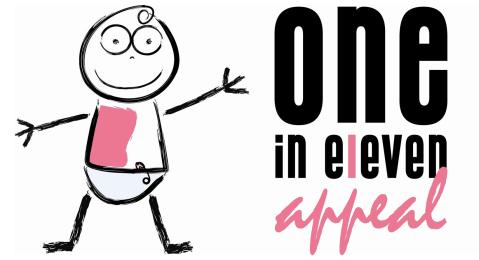 A table-top sale is taking place this weekend in aid of Leighton Hospital's One in Eleven Appeal.
The event, at the Oakley Centre in Crewe on Sunday (May 20), will see dozens of stalls and activities for youngsters.
There will be 12 tables selling preloved pregnancy through to primary equipment, clothes, toys and books.
Eight trade/company tables will be there, including Freddie and Reggie baby and children's gifts, Scentsy (child safe scents), Cherubs breastfeeding support and The Nappy Cake Queen.
Activities include face painting by Sharon Burrows of Hullabaloo Kids, cake decorating for kids, and creative activities by Creation Station.
Raffle prizes include a silver fingerprint charm from Smallprint, a half term of pre-school French lessons from La Jolie Ronde, a Baby Bright book and DVD, an Usborne Wind up Train book, an organic sleepsuit from Freddie and Reggie, a year's Tumble Tots membership and half a term of classes, a unisex two-tier nappy cake, a Scensty Buddy, a £25 voucher from Nicola Cooper Photography and a 4D scan bundle from First Choice Baby Scans.
Sponsors of the event include Waterbabies and Funky Monkey Cafe, in Nantwich.
The One in Eleven appeal to build a new neonatal unit at Leighton Hospital.
The event starts at 10.30am til 1.30pm, entry is £1 per adult on the day with all the money going to the appeal.
Follow the event on Twitter for updates @1in11salecrewe or on Facebook www.facebook.com/​1in11salecrewe