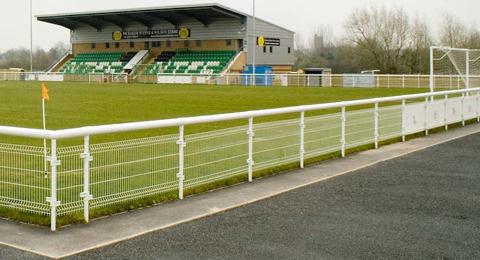 Manchester United could send a side to play Nantwich Town to commemorate a 60-year-old link between the clubs.
Nantwich Town bosses say the Old Trafford giants have been "positive" about a game to mark the 60th anniversary of their historic FA Youth Cup encounter.
The emerging Busby Babes trounced the young Dabbers 23-0 in November 1952 – the biggest ever victory in the competition.
And Nantwich have contacted the United inviting them to send a team for a commemorative friendly game.
"United have been very positive," said Dabbers chairman Jon Gold.
"Paul McGuinness, United's academy manager, is keen to send a side if he can.
"They are waiting until their fixtures are out and will then see what they can schedule in – so it won't be pre-season."
Nantwich Town Club President Frank Blunstone is a former assistant manager of united and would be a Guest of Honour for the game, alongside former United star Ronnie Cope who played in the 23-0 win and then starred for Nantwich at the end of his career.
It was the inaugural season of the FA Youth Cup and the club is trying to trace surviving members of the Nantwich team who played that night.
If you played or know how to contact those who did, please call the club on 01270 621771 or email [email protected]