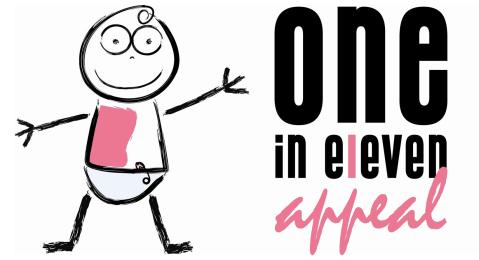 A networking event for South Cheshire is to raise vital funds for the "One in Eleven Appeal".
The third All Day RedShift Hub Networking event is on June 28 at Nantwich Town FC's Weaver Stadium.
Funds will be raised through donations from ticket sales and a raffle with money going to the Mid Cheshire Hospital's charity appeal, which aims to raise £1 million for a new neonatal unit at Leighton Hospital.
Liz Southall, of RedShift Radio, said: "At past events we had over 20 exhibitors and 70 people throughout the day.
"We would love to smash that and at the same time raise some money for this important appeal."
Mid Cheshire Hospitals Charity hopes to expand the neonatal unit and enhance facilities, providing more space and comfort for families.
Around 3,000 babies are born at Mid Cheshire Hospitals NHS Foundation Trust every year and one in eleven need additional support – ranging from a few hours of special care to a few weeks in an intensive care unit.
The Networking Hub is open to the whole community, including businesses, school, community groups and charities.
Sarah Mountford, of Fifteen Digital, one of the Hub members, said: "It is a great opportunity for business owners, school governors or parent association members, council officers, fundraisers and generally anyone in our community to meet their neighbours to form lasting relationships to grow or strengthen their business or cause."
For details of the last few available stands, to reserve your place or to donate a prize to the One in Eleven raffle call Liz on 01270 214 868 or visit http://redshifthubjune2012.eventbrite.co.uk
To find out how you can support the One in Eleven Appeal call fundraising manager Laura Bailey on 01270 273248.