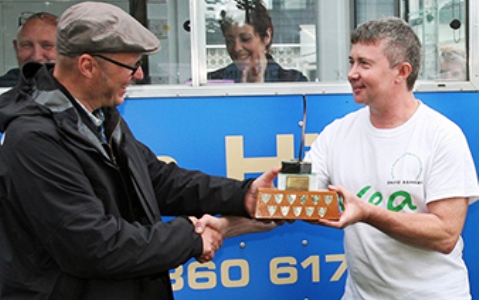 The 33rd World Worm Charming Championships take place in Willaston, Nantwich, tomorrow (June 23).
And the current wet weather could see record numbers of worms charmed from the ground.
The event, which attracts hundreds of onlookers every year, began back in July 1980 when Willaston farmer's son Tom Shufflebotham amazed the world by charming 511 worms out of the ground in half an hour.
It was the first time a true competition with strict rules had been held, and it has grown in popularity ever since.
And Willaston has been the venue for the annual World Championships ever since.
The contest is governed by the International Federation of Charming Worms and Allied Pastimes (IFCWAP), which was formed by "Chief Wormer" Mike Forster and former headteachers Willaston Primary Gordon Farr.
Organisers have put together 18 rules for the competition, which sees participants pay for a 3m x 3m plot and have 30 minutes to charm their worms out of the ground.
Rules include no digging, no drugs or stimulants (such as water), use of assistants to 'handle' worms is permitted, garden forks can be used to stick in the grown, any music can be played, in the event of a tie a 5-minute extra "charming" time to be added. Click here for the full list of rules.
The participant with the most number of worms is declared winner. There is also a trophy for the 'heaviest worm'.
The current world record is 567, achieved in 2009 by Sophie Smith and team. The heaviest ever worm was recorded last year by Amy and Nick Sproston, at a whopping 12.08 grams.
The rules have also been translated into 30 different languages to allow for international competitors.
Tomorrow's competition begins at 2pm at Willaston Primary School. Gates open at 1pm, £1 admission (50p concessions).
Plot fees are £5 subject to availability. Click here for details and to enter.
(pic courtesy of IFCWAP)