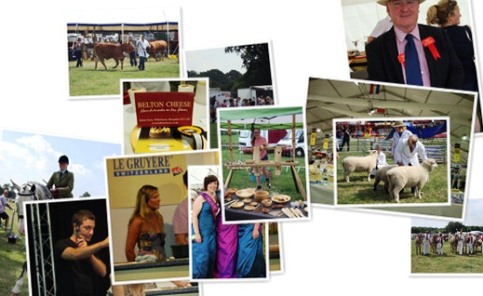 Organisers of next month's Nantwich Show are promising another record-breaking event.
Around 36,000 visitors poured through the gates of the show at Dorfold Park in 2011, and directors hope this year's remains the top one day event in the UK.
The July 25 extravaganza will include 12 hours of ring displays – from Heavy Horses, Cattle, Sheep, and Dogs – a larger Countryside Pursuits Arena, and music throughout the day on the Mornflake Bandstand.
One of the main attractions will be Bold Dog Lings Stunt Display Team, returning to Nantwich with spectacular displays in the Main Ring.
After an all-time record entries of 3,730 in the International Cheese Awards from some 26 countries in 2011, the Cheese complex will again be packed in the massive 73,000 sq ft pavilion.
There will be a cookery demonstration theatre with three top celebrity chefs James Martin, Gino D'Acampo and Jean-Christophe Novelli showing off their cookery skills.
And a new Education area showing the production of cheese from the animal to the making and the final products.
A new Horse Ring has been created within the showground while a 40,500 sq ft marquee will accommodate 600+ cattle.
There will be around 450 stands selling and demonstrating a wide range of retail including a Town & Country Shopping Pavilion, and the Mornflake Food Hall.
The Countryside Pursuits area has been extended to host a full day of ring displays, stands and demonstrations.
Other regular sections returning are Poultry, Pigeons, Horticulture, Honey, Floral Art, Home Produce Arts & Crafts and Companion Dog Show.
For more details visit www.nantwichshow.co.uk and www.InternationalCheeseAwards.co.uk