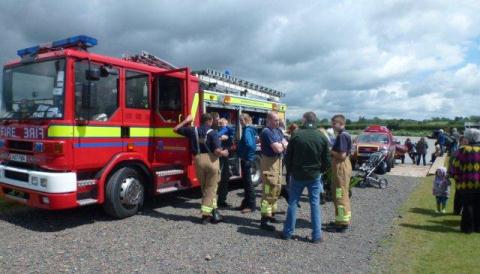 Firefighters from Cheshire attended a Safety Afloat event near Nantwich to highlight the need for safety on the waterways.
The day saw organisations demonstrate and promote awareness and safety around water at Overwater Marina, Coole Lane.
Firefighters from Audlem and Chester put on an exercise using the water rescue boat.
Rich Meadows, watch manager at Audlem Fire Station, said: "This was a great event in which to provide boat owners with vital safety information and highlight the dangers they face both on the water and in their boats and narrowboats.
"Because of the sometimes remote locations boats are moored in, it is also vital owners know what to do in the event of a fire so the crews were able to give advice around means of escape and smoke alarms."
For more information about all aspects of boat and water safety visit www.cheshirefire.gov.uk