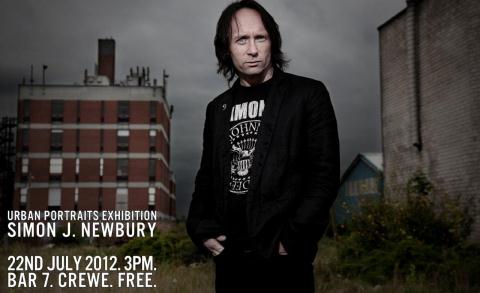 A South Cheshire photographer is holding a special exhibition of urban pictures taken in Crewe and Nantwich.
Simon J Newbury is staging his "Urban Portraits" exhibition on July 22 in Bar 7, Crewe.
Simon, photographer for Nantwich Town FC among others, said: "My main work is portraiture and this project developed as a fusion of both those.
"I came up with the idea of photographing people in an urban setting and set out on a cold afternoon with Nick to try a few techniques in a few places around the town.
"The main image of Nick resulted and when I published the photograph the response was amazing and I had lots of volunteers come forward wanting to be a part of the project."
The free exhibition will involve around 35 photographs, as well as live music from artists including Sink Or Swim, Phil Maddocks, Al Dean & Tom Seals, Lee Garner with Nick Bayes, Jonathan Tarplee and Hayley Strangelove.
"I have been closely linked with The Box as official photographer for some years. It seemed sensible to conclude the project with an exhibition and a musical celebration," Simon added.
"The project has been exciting for me. It's been great to photograph a diverse range of subjects and celebrate the urban landscape of Crewe and Nantwich and a few locations slightly further afield. I've discovered some wonderful urban locations locally."
The exhibition opens at 3pm on July 22.
(Pics courtesy of Simon J Newbury Photography)