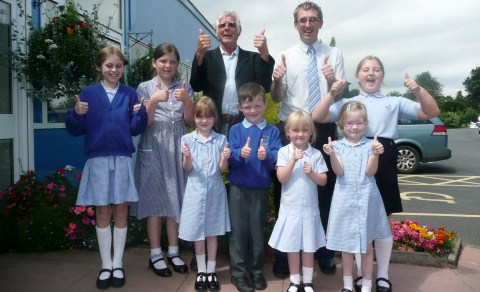 A Nantwich primary school that Ofsted criticised for "weak teaching" four years ago, has shown excellent improvement.
Inspectors who visited Millfields Primary School and Nursery stated "weak teaching identified in previous years has been eliminated."
The report added: "Excellent leadership from the head teacher, deputy head teacher and the senior leadership team has greatly improved the school's performance.
"The improved curriculum makes a strong contribution to pupils' good spiritual, moral, social and cultural development."
Inspection of the 248-pupil school on Marsh Lane took place at the end of June.
"This is a good school where pupils achieve well because of good teaching," it added.
"The school has improved considerably in the last two years. Attendance which had been low for some time, rose rapidly this year ….and a high level of persistent absence has been eliminated.
"Teachers often generate enthusiasm by providing pupils with exciting and memorable experiences. For example, Year 6 pupils were engrossed when the teacher clearly demonstrated how to dissect owl pellets.
"They then made outstanding progress in their understanding and skills as they carefully examined pellets for themselves."
Inspectors were also impressed with how hard pupils work and their polite and friendly behaviour.
Headteacher Andrew Ross said: "I am extremely proud of our pupils. They are excellent children producing excellent work. We have a new team of dedicated teachers who make the curriculum exciting and the children enjoy learning and coming to school.
"We have high expectations and work closely with parents to support our pupils. We would welcome the opportunity to meet any parents thinking of sending their child to us."
Robert Graham, chair of the board of governors, said: "Our motto is 'a journey for the mind, a home for the heart' and that's exactly what our school is. Andrew has set the ethos and the standards of the school and the success follows from that.
"Our pupils have a fantastic experience of school life. Millfields releases their potential – whatever that may be and our children flourish in a safe and stimulating learning environment."