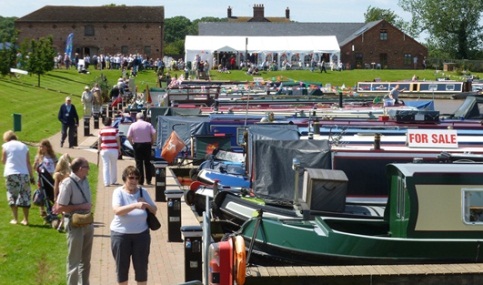 By Jonathan White
Hundreds of people bathed in warm sunshine for the fourth annual Fun Day and Marina Open Day at Church Minshull Aqueduct Marina near Nantwich.
It included a host of stalls and activities for all the family.
There were charity stalls such as Sea Shepherd, Retired Greyhound Trust, Shropshire Union Canal Society, raffles and model boats from Crewe & District Model Boat Club.
Punters also enjoyed craft stalls, boat rides, children's entertainment, a performance by TheFunkyChoir.com choir, demonstrations including the International Guild of Knot Tyers, and narrowboats for sale.
All areas of the marina were open to visitors including the boat brokerage, boat painting and repairs, workshops, boat storage yard, moorings, meeting room and the licensed cafe.
Church Minshull Aqueduct Marina is located on the Middlewich branch of the Shropshire Union Canal and contains a 147-berth marina, along with licensed cafe, brokerage, boat servicing and storage yard.
(all pics by Jonathan White)