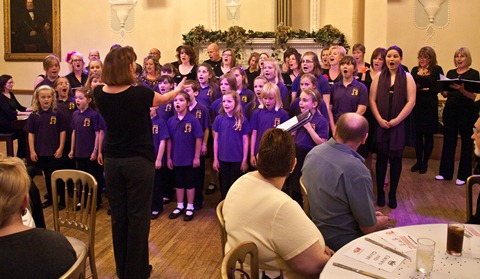 Local singers joined in harmony for the "Crown and Glory" community concert in Nantwich.
The sell-out event, staged at the Crown Hotel, raised over £700 for Christian Aid and involved live performances from local talent.
The audience enjoyed singing sensation Susan Marrs, professional mezzo-soprano, as well as Nantwich Young Voices, Nantwich Community Choir and a number of smaller vocal groups.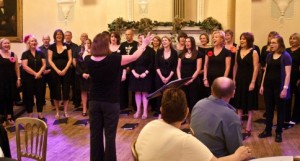 Jane Emery, from Christian Aid's Nantwich Committee, said: "The concert was a great success and we were overwhelmed by the support for Christian Aid.
"We know due to current economic climate people across the world are finding it more difficult than ever.
"All of the money we have raised will go directly to Christian Aid to help the fight against poverty, making a real difference to some of the poorest people across the world.
"Many thanks go to all of our wonderful singers and musicians, all who attended, as well as the local community and businesses for their support."
Christian Aid works with local organisations around the world to help poor communities find solutions to the problems they face and give them the support they need to make these changes.
For more details about Christian Aid, visit www.christianaid.org.uk