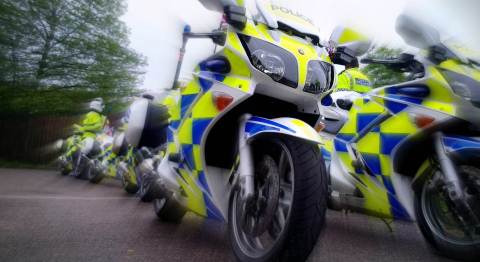 Nantwich Police officers are spearheading an operation to help save the lives of motorists during the summer.
PC Iain Condliffe, based at Nantwich Police Station, has put together Operation Elderflower to reduce collisions and educate drivers.
The operation across Nantwich and surrounding rural areas, is using high profile liveried and unmarked motorbikes and Automatic Number Plate Recognition (ANPR) equipped vehicles.
Officers will be speaking to motorists and offer advice or enforce any offences spotted, and highlighting the operationa at cluster meetings with parish councillors.
PC Condliffe and colleagues are targeting roads that statistically involve the highest number of collisions and complaints.
Motorists spotted offending will either be warned, referred to a driver safety course or issued with a ticket.
On the first day of the operation focused on the A529 into Audlem from Hankelow, and the A530 from Nantwich to Combermere and the A525 from Combermere to Buerton.
Three drivers were put on a speed awareness course and five were issued with tickets resulting in points and a fine.
A further 38 motorists have been dealt with since then.
Insp Dave Smithers, head of Nantwich Neighbourhood Policing Unit, welcomed the initiative.
"Operation Elderflower will continue to be run over the summer period and for the foreseeable future," he said.
"It aims to make the Nantwich area a safer place for all users who utilise the road network in our area."
Additional specialist officers are being drafted in to provide visibility in Nantwich town in support rural operation times.