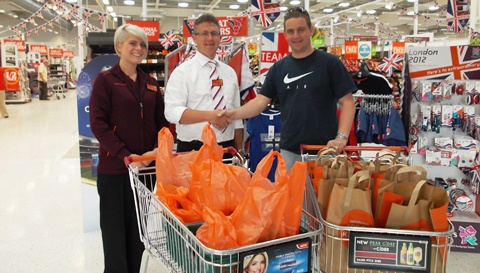 Around 20 Nantwich youngsters enjoyed a day of fishing as part of a trip organised by local police officers.
The youngsters aged between 10 and 16 were taken to Walgherton Fishery on a community engagment event.
The day was organized by Nantwich Police and supervised by PCSO Stuart Mortimer, and received support from local businesses including Sainsbury's on Middlewich Road which provided packed lunches.
Dean Baksh-Jones, of Sainsbury's, said: "Sainsbury's is delighted to support such a valuable community event.
"The store works closely with members of the local community and the police, and supports events that benefit local residents, especially young people."
PIC: Nantwich Sainsbury's staff Sarah Pennell and Dean Baksh-Jones with PCSO Stuart Mortimer