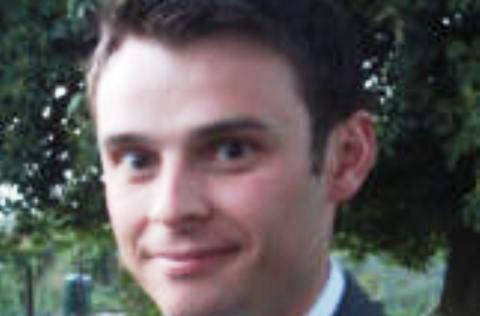 A Nantwich town councillor is quitting the Conservatives to join UKIP.
Cllr Stuart Hutton, 35, announced the decision this week, just over a year after being elected to the town council.
He claims the Tories are "abandoning their traditional values" in supporting the EU, which has persuaded him to move away from the party.
Cllr Hutton, who lives in Nantwich with his wife and eight-month-old daughter, said: "I am certain the United Kingdom Independence Party best represents not only the views and beliefs of those who elected me, but also the best interests for everyone in our country – and those in Europe.
"I'm a chartered engineer and I deal in numbers, absolutes, quantifiable and verifiable. I know if the stress calculations in a bridge don't add up, it will fall down.
"This is exactly what we see in Europe – there are too many inherent stresses that cannot be reconciled.
"Instead of instilling peace, the EU is creating friction and inequality between member states and misery for their peoples. This bridge is falling down."
He told Nantwichnews the move will not impact on his role on the town council.
"It won't affect anything to do with the local council, I've always had an excellent working relationship with other town councillors and I will still be working positively on ideas and policies to help improve the own.
"I am always interested in the concerns of local people and many believe the £50 million a day given away by our government to the EU could be better spent on public services and stimulating growth and jobs in our economy.
"I look forward to working with UKIP – and helping to craft coherent, practical policies, on industry, education, employment and the economy, within a general framework that will empower the people in our country to create a better, brighter future for everyone."