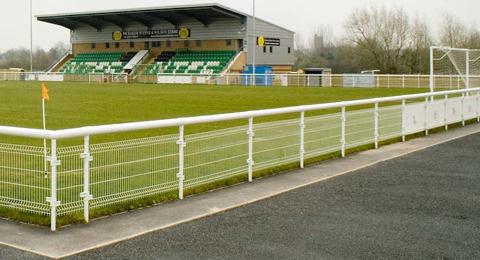 By Ashley Houghton
Stoke City under-21s will use Nantwich Town's Weaver Stadium as their home for the new under-21 Premier League.
And they kick off the campaign at the "Dabberdome" with a home clash against mighty Manchester Utd this weekend.
The new under-21 league is a result of a major shake-up of youth development and has been devised to help bridge the gap between Academies and First Team squads with three over-age players also able to be included.
The Potters have plumped to make the Weaver Stadium their home and will kick off their Group 2 fixtures with the mouth-watering encounter against Manchester United this Saturday (August 18), kick off 11am.
Nantwich Town chairman Jon Gold said: "It's a terrific honour that Stoke City have chosen the Weaver Stadium to host their U21 Premier League games and we're delighted to welcome them.
"Eddie Beeston has been working closely with Stoke to make the necessary arrangements and it's very exciting that it has now come to fruition."
Terry Robinson, director of youth at Stoke City, said: "We are looking forward to using the Weaver Stadium as our base for the new U21 League.
"The facilities and pitch at Nantwich Town are excellent and I'm sure it will prove to be the ideal venue for what is bound to be an exciting new league.
"It's in the Stoke catchment area and we're wanting to give fans in Nantwich and district the chance to come along and watch a Stoke City team free of charge. We can't wait to get started with the game against Manchester United."
There will be free admission to the ground for all Stoke City games played at the Weaver Stadium in the U21 Premier League.
As well as 12 games played at the Weaver Stadium, four will be played at Stoke's Britannia Stadium.
Fixtures have been published through to the end of 2012 with the following games at Nantwich:
Saturday 18th August – 11am – v Manchester United
Saturday 22nd September – 11am – v Watford
Monday 29th October – 7.30pm – v Aston Villa
Sunday 18th November – 3pm – v Tottenham Hotspur
Saturday 24th November – 11am v Southampton