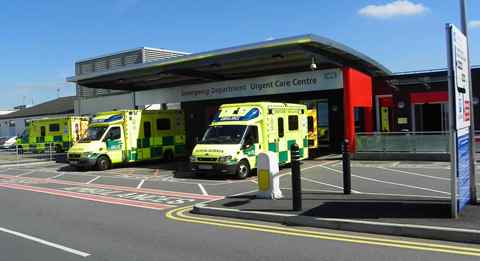 Relatives and friends can now send 'Get Well Soon' e-messages to patients at Leighton Hospital thanks to a new service.
The eCard service, being trialled by Mid Cheshire Hospitals NHS Foundation Trust (MCHFT), allows people to send personal messages to loved ones in hospital when they may not be able to visit in person.
Sue Pickup, patient experience manager at MCHFT, said: "eCards are a simple yet effective way for friends and family who may not live in the area to let patients know they are thinking of them.
"Once received, the messages are printed into a card and hand-delivered to the patient by one of our volunteers.
"The project has already brightened the stay of a number of patients who have received a message via this method.
"If the idea proves to be successful, we will be looking at ways to promote it further to help improve patients' overall hospital experience."
To send an eCard visit www.mcht.nhs.uk/ecards and complete the form.
Once received, cards will be delivered by hand as soon as possible between 9am-5pm on weekdays.