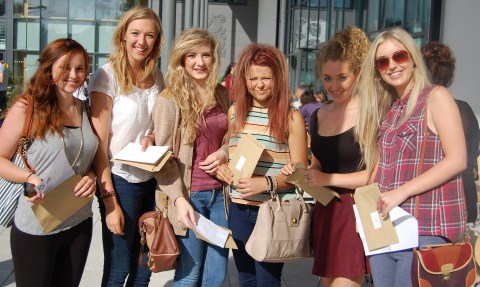 These are the delighted Nantwich students enjoying after picking up their A level results at Brine Leas High School.
Around 100 students from the school's first ever sixth form cohort were caught in camera as they opened their results.
Many achieved great grades to see them off to universities and apprenticeships around the country.
Brine Leas results included 34% achieving A* and A grades, 58% with A* to B, and 85% achieving A* to C.
Nearly all students (95%) achieved at least three A levels or equivalent. All students achieved passes in at least two A levels.
Hundreds of Year 11 pupils at Brine Leas and Malbank School will be back in school themselves tomorrow (Thursday August 23) to collect their GCSE results.