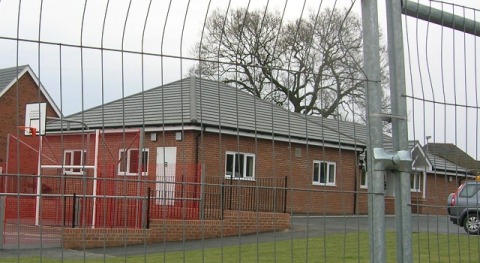 Parish councillors clashed with the leader of Cheshire East over the  long-running Stapeley Village Hall saga.
The delays and dithering over opening the hall next to Pear Tree Primary School were laid bare at a packed public meeting.
Stapeley Parish Council organised the meeting to hear residents' views on how the hall should be used.
But it emerged they have yet to sign the lease for the hall over fears it would be under-used and leave them facing unaffordable bills.
The hall, which was built by Bovis Homes and completed two years ago, has stood empty ever since.
This year, vandals have targeted it by smashing windows, damaging the roof and metal door frames.
Parish Cllr Raj Samra said: "There have been legal difficulties to do with the hall and it's all to do with Cheshire East.
"Two years ago we had a pile of sheets from people interested in using it but we couldn't get in it."
Cllr Keith Nord added: "Two and a half years ago we were told in no uncertain terms to butt out by Cheshire East, they wouldn't even allow us on the site and had no input whatsoever."
One angry resident labelled it a "pig in a poke" and accused Cheshire East of allowing Bovis to build a "tiny" hall.
Cheshire East Leader Cllr Michael Jones pledged support for the parish if the running of the hall falls into difficulty.
"The fact is you have got to get people to use it," he added.
"It's a shame you have got this hall but not got it going. If it is used then the vandalism will reduce."
Stapeley Parish Council has £20,000 set aside to spend on kitting out the hall with tables, chairs and other equipment.
Now it wants residents to help form a management committee and to attract groups to use the hall.
The hall is open for residents to look around tomorrow (Sept 22) between 11am and 1pm, with councillors on hand to discuss planned use.
Cllr Peter Groves said: "We need to put what has happened behind us and make a fresh start. Come along and tell us what you think it should be used for."