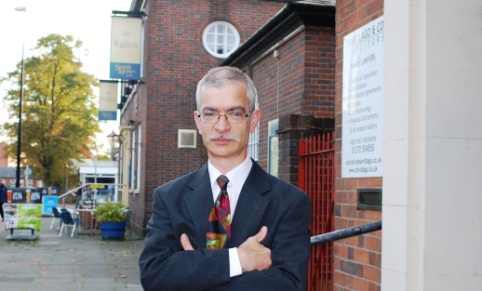 A lawyer is leaving Crewe to set up a new branch in Nantwich after a fruitless search for office accommodation in the rail town.
David Lago & Co has been a landmark business on Prince Albert Street for more than 10 years.
But growth of its mediation services has triggered a need for larger premises which he says isn't available in the town centre.
Mr Lago, a solicitor for 25 years, said: "Pumping £6m into the Crewe station revamp is great news but what about the town centre?
"Unless you want to move to one of the business parks on the outskirts of town, it's impossible to find suitable premises.
"For years there has been talk of a major town centre regeneration which now forms part of the All Change for Crewe strategy.
"But that's scheduled to take shape over the next 20 years which doesn't help businesses looking to plan their immediate future.
"I'm sad to be leaving Crewe but given the dilemma over office accommodation, there was no alternative."
Father-of-two Mr Lago, from Nantwich and a member of the Law Society's Family Law Panel, has handled more than 1,000 cases.
He began his career with Hall Smith Whittingham in Nantwich, went on to manage the firm's Crewe office before setting up his own practice.
He and his staff will move to George House, off Beam Heath Way, Nantwich at the end of the month.
For more information on mediation call David Lago on 01270 504850.