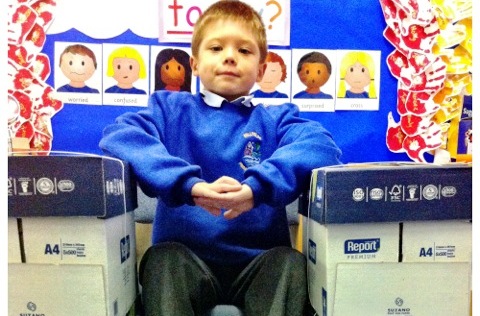 Pupils at a Nantwich primary school will no longer have to explain lost or scrunched up letters to mums and dads.
Staff at Millfields Primary and Nursery School are ditching the paperwork and embracing technology to talk to parents.
The school, on Marsh Lane, which already uses social networking, is trying a paper-free experiment in a bid to cut down costs and help the environment.
Headteacher Andrew Ross said: "We have excellent communication with parents through Facebook, Twitter, text and the school website.
"Now we've built up those links, we feel it's time to start phasing out letters home.
"We will text all parents to let them know when a letter has been issued and is posted on our website.
"We will also print off a limited number of copies which will be available on school reception and will still send home letters with a slip for parental consent.
"We use around 36 reams of paper each year sending out letters and we think we can do our bit to save money and reduce the impact on the environment by not routinely sending letters home."
Millfields was described by Ofsted inspectors recently as a "good school".
They said in their report: "This is a good school where pupils achieve well because of good teaching."
Inspectors also praised the considerable improvement made in the last two years.
There are a limited number of keystage 2 places available. For details contact the headteacher on 01270 685750 or email [email protected]uk